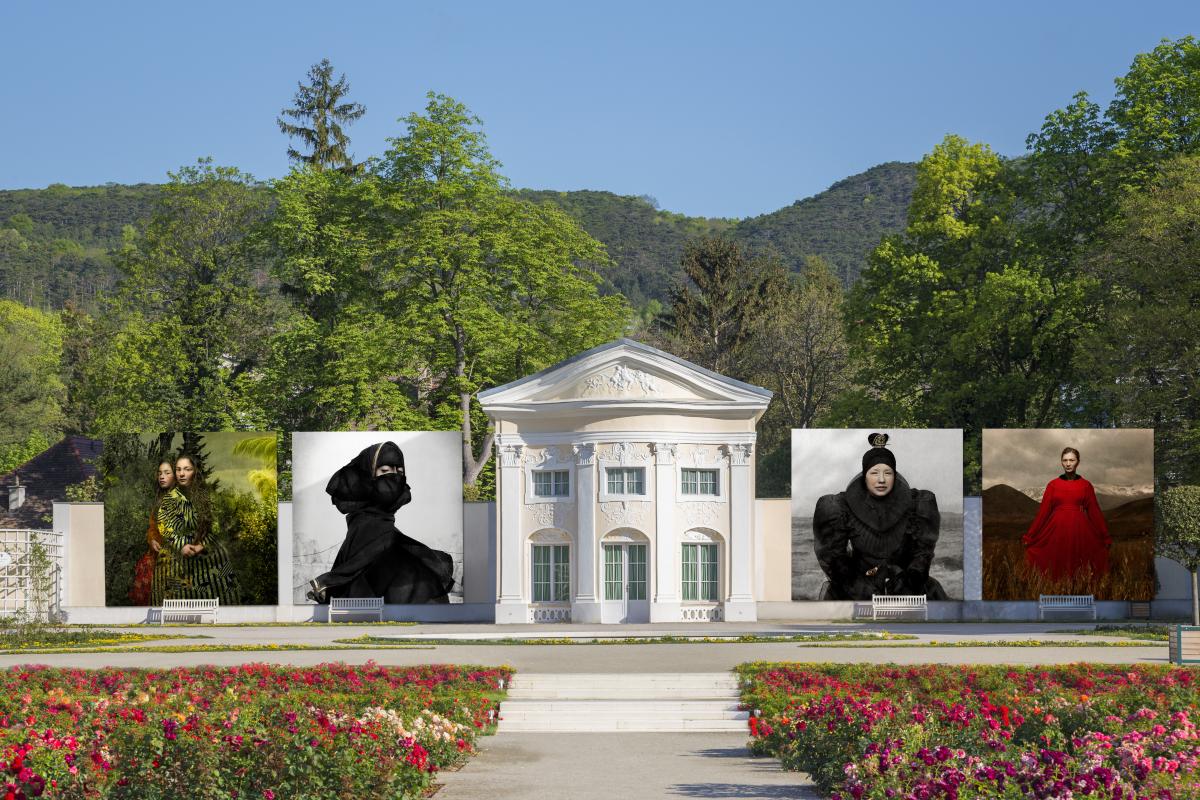 LA GACILLY – BADEN PHOTO FESTIVAL
Since 2018, La Gacilly Photo Festival has gained international acclaim thanks to its sister event in Baden, Austria. Located 30 km south of Vienna, Baden is an imperial spa town nestled in an unspoilt natural setting. Like La Gacilly, it nurtures a sustainable vision of the environment and a love of art.
While this summer in Brittany, the 20th annual Festival unveils its Natural heritage program, La Gacilly-Baden Photo Festival will embark on its 6th edition exhibiting, in a new layout, the full 2022 Visions of the East program.
For the exhibited photographers, the Baden event represents a second opportunity for them to showcase their work and connect with a new audience in a context that guarantees their rights and remuneration.
Both festivals are run by associations that also work together on artistic and cultural education projects, pooling their ideas in an effort to reduce their environmental impact, for exemple, by reusing the same photograph prints at both events.
Last summer, the 5th edition of La Gacilly-Baden Photo Festival attracted more than 260,000 visitors, meaning that a total of 600,000 people saw the works on display over the two-year cycle.
La Gacilly-Baden Photo Festival
15 June > 15 October 2023
6th édition - Orient!
Lois Lammerhuber, Director of La Gacilly-Baden Photo Festival
Florence Drouhet, Artistic Director of La Gacilly-Baden Photo Festival
facebook.com/lagacillybadenphoto 
© La Gacilly-Baden Photo Festival / Lois Lammerhuber / fotomontage