The La Gacilly Photo Festival Association
Founded in 2004, the La Gacilly Photo Festival Association organises each year a photo festival which gathers over 300,000 visitors. The festival presents the greatest names in humanistic and environmental photography in twenty or so open-air and free galleries.
Committed to supporting photographers and helping them get their work accross, the association also organises cultural initiative programmes that are open to all, as well as artistic education projects which foster the emergence of a collective and individual consciousness in regards to sustainable development.
For several years already, the association has received the help of volunteers who help with the preparation, organisation and smooth running of all the initiatives we put in place for artists and the general public. It seemed necessary to us to change the way the association was run in order to allow more people to take part and get involved in the project.
The association's status was recently changed and the board of trustees grew in order to take into account different points of view. We invite you to join our adventure thanks to the 2021 membership campaign.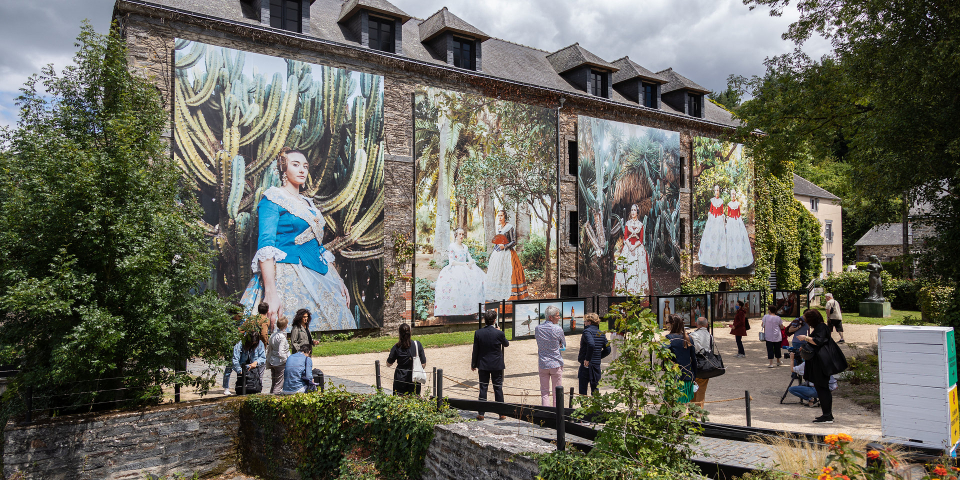 Brought to life by a team of professionals and an expanded board of trustees
A photography festival with a mission
The association's main mission is the discovery of some of the greatest names and emerging talents in photography.
By defending artists rights, supporting artistic creation, and disseminating their work, the association reaffirms the place artists' have in our society.
The association's commitment to the protection of nature's people has also been part of its editorial guideline since it was founded in 2004.
Raising awareness about the environment and sustainable development is an integral part of the association's missions which goes beyond the length and form the event takes.
An association turned to society and territory
Through the work we carry out with visitors all year long and the various experiences we offer to ensure the festival acts as a laboratory for positive and promising initiatives.
The festival's project acknowledges cultural rights and offers a new vision for the future: a shared project that gives people the chance to express themselves and take action at their level.
Opening the Festival to volunteers, exchanging with local residents and merchants, working together with public and private organisations are all ways to strengthen the commitment to the association's values and to carry our social and environmental commitments.