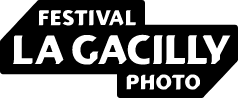 Re-enchanting our lives
"The future is not what will happen, but what we will do.", Henri Bergson
Could we have imagined, even for an instant, that our lives would suddenly be put on hold, that our societies would be brought to a dramatic halt in their rush towards an often unchecked modernity? The Covid-19 pandemic has turned everything upside down. Nothing has gone to plan since the beginning of 2020. Millions of lives have been lost, the global economy is experiencing its worst recession since the Great Crash of 1929, cultural events have been sidelined and every one of us has been stripped of our most fundamental freedoms to move and meet up as we please, to hug our loved ones, to enjoy the great outdoors… quite simply, to live a normal life. Our social lives have slowly been whittled down to our inner family circles.
Yet the lockdown measures introduced to combat the spread of the virus have, paradoxically, hinted at the possibility of a brighter future. The sudden suspension of economic activity in the name of public health has also revealed the strength of utopias: the disaster currently underway highlights the fragility of a system formed by interconnected social structures, our productive system and the biosphere. A desire for solidarity has emerged, and we now know that we can orchestrate change at any time and forge awareness from a catastrophe. This is true of our relationship with nature, and it is the message that we have always aimed to convey since the very first La Gacilly Photo Festival: using images to showcase the precarious beauty of our Earth through the visions of artists.
At the height of the pandemic, when Europe first went into lockdown, images bloomed across our screens, showing dolphins in the Venetian Lagoon, wild animals in city streets and the Himalayas stripped of its pollution halo thanks to a very real drop in CO2 emissions. The Director-General of the World Health Organization (WHO) made no mistake. In May 2020, Dr Tedros Adhanom Ghebreyesus declared: "The pandemic is a reminder of the intimate and delicate relationship between people and planet. Any efforts to make our world safer are doomed to fail unless they address the critical interface between people and pathogens, and the existential threat of climate change, that is making our Earth less habitable."
Could this health crisis be the wake-up call – and, hence, the opportunity – we needed to change course, alter our relationship with nature and re-enchant our lives?
After darkness, light
While some policy-makers insisted that a pandemic of this magnitude was unforeseeable, many experts believe that it was actually inevitable given the proliferation of zoonoses. More than 60% of new infectious diseases are now of animal origin. This trend is directly linked to human activities. From intensive agriculture and deforestation to mining and the exploitation of wild animals, our destructive practices bring us in ever-closer contact with animals, creating the ideal conditions for a virus to cross the species barrier. In this respect, Ebola, HIV, Severe Acute Respiratory Syndrome (SARS) and Middle East Respiratory Syndrome (MERS) – all zoonotic in origin – were all warnings that we ignored.
It is in the depths of darkness that we are starting to seek the light. Finally, it has become clear that we are playing with our lives, putting ourselves at risk by brutalising biodiversity and the natural balances from which we benefit. It is no longer about merely taking stock of the mass destruction of living things: more than 100 million hectares of forest have been destroyed in the last 20 years, and a million animal and plant species (i.e. one in eight) have disappeared as a result of habitat destruction, climate change and the overexploitation of soil. Yet, in 2025, demand for water will exceed the quantity available, and over half of the world's population will be living in water-stressed regions.
The longer we wait, the longer we delay and the worse the problems will be. And, as always, the same question is ever-present in our minds: how have we become so estranged from our own planet? How have we managed to break the bond that once tied us so intrinsically to nature? Over time, mankind has gradually distanced itself from the natural matrix with which it used to be at one. First, humans left the forest haven in which they had taken refuge 300,000 years ago. Then, by inventing agriculture, they abruptly freed themselves from the vast fabric that bound them to plant life. And finally, in the second half of the last century, their decision to take cover in towns and cities led to the industrialisation of livestock farming, and of wheat, corn and other crop growing. As they came to dominate the Earth, they slowly locked themselves into a denial of the living world, unwittingly cutting their umbilical cord with Mother Nature.
More than half of all humanity now lives in urban spaces, where sensory contact with the living world is a rare occurrence. As Carl Jung, founder of analytical psychology, observed: "Through scientific understanding, our world has become dehumanised. Man feels himself isolated in the cosmos. He is no longer involved in nature." The Covid-19 pandemic has considerably heightened our sense of the climate emergency, serving as a catalyst for our need to return to natural spaces, to emerge from our torpor and appreciate the simple pleasures of walking in the forest or along the beach, to take in a big breath of fresh air as a kind of deliverance.
If we are to rebuild our societies positively, we clearly cannot fall back into the same bad habits of yesterday's world. Instead, we must heal ready for tomorrow, seek out greenery and find new harmony with our natural environment. Last summer, in the midst of the health crisis, our many visitors were delighted to stroll through the narrow streets, gardens and alleyways of La Gacilly to view the large-format photographs displayed in the great outdoors. While most festivals in France had been cancelled, we refused to give up: in the name of the general public, in the name of photography and in the name of our unwavering determination to raise awareness about the connection between humans and nature and elicit an emotional response to this key theme. We sensed a need for fresh air and art, and simply observing the joyful expressions on the faces of our visitors was enough to realise just how important our mission to provide free access to culture really is.
'Due North': spotlight on Scandinavian photography
For this 18th edition of the La Gacilly Photo Festival, bringing some joy back into the world seems more important to us than ever. 'Due North' is not only an opportunity to set our unhinged lives back on course, but also to highlight the often little-known creative power of artists from Northern Europe who, since the dawn of photography, have maintained an almost carnal link with the ruggedness of their homelands – these motherlands that they reveal and honour in their work. For the people of Denmark, Finland, Iceland, Norway and Sweden, solitude and the wild environment form an integral part of their relationship with the world. They do not blindly exploit the fruits of nature, but strive to understand how it all works, observing it with a caring eye. Their knowledge and constant desire to learn more about flora and fauna mean that they are more committed to respecting the natural world.
It is no wonder that the countries of the North, with their insolent economic health, are considered to be among the most pleasant nations to live in. Regularly paralysed by frost and cold and acclimatised to the great outdoors, they have developed a centuries-old tradition of political consensus, rejecting conflict and societal development based on the strict preservation of natural resources. In Copenhagen, 40% of residents cycle to work; in Stockholm, buses run on bioethanol; in Reykjavik, geothermal energy is now commonplace. These are all good examples of Scandanavian pragmatism. Some will see the legacy of Lutheranism, others the more distant traces of a Viking tradition. One cannot survive in the Far North without a certain propensity for adaptation. In countries where heat and light are vital commodities six months out of twelve, the environmental challenge is critical. This makes it easier to understand why Swedish teenager Greta Thunberg emerged as the new face of climate change for the world's youth: she knows that, not far from home, melting glaciers and sea ice are not some kind of boreal illusion. When your culture is threatened by the effects of global warming, it is your duty to alert public opinion.
With their diverse photographic approaches – some explore the harshness of their environment while others investigate the complexity of our modern evolutions – these photographers from the Far North share a view mingled with poetry, occasionally tinged with surrealism, but always keen to raise awareness for a better understanding of tomorrow's world. In their own way, they are the artistic sentinels of a positive civilisation. Less than a century ago, the Swedish countryside followed the rhythm of the seasons, in a world of solitude and small daily pleasures. Sune Jonsson, who hails from a remote rural village, has fondly immortalised this bygone society. There is something of Walker Evans in his photographs documenting the poverty of this rural world, and something of Willy Ronis in the way he flawlessly captures his contemporaries' portraits. His images from another era have not been displayed often enough in France. They are the work of a photographic virtuoso. Pentti Sammallahti, meanwhile, is one of the great contemporary masters of black and white. A seasoned observer of his native Finland and an insatiable traveller of the most distant lands, he takes us on a melancholic journey into the redeeming silence of the great expanses, as if to bear witness to the extreme fragility of our natural world.
It is impossible to evoke the coldest countries without venturing into this polar universe threatened by global warming and the consequences it inevitably brings for the few people who live there. Finnish photographer Tiina Itkonen has been travelling the frozen coasts of Greenland since 1995, spending months sharing the daily lives of the Inughuit people, an Inuit minority struggling to maintain their ancestral lifestyle. From magnificent landscapes rendered in panoramic format to pared-down visions of a colourful habitat, she brilliantly recreates this territory caught between sky and ice. On the same frozen steppes of Greenland, Icelandic photographer Ragnar Axelsson uses his unparalleled black-and-white aesthetic to faithfully reflect the unique atmosphere of a disappearing world, where people are constantly on the move across the polar ice cap, their faces clearly feeling the bite of the wind and their sleigh dogs as wild companions that are intrinsically linked to their own destiny.
Examining life amidst the flora and fauna and taking time to contemplate the unspeakable beauty of the Earth, our matrix, is vital. Tine Poppe, originally from Oslo, enthuses in astonishing plant variations and strives to showcase wildflowers, fresh grass and forests, combining psychedelic and naturalistic visions in a welcome ode to nature. Meanwhile, the keen sense of observation and rigorous scientific approach of Finnish artist Sanna Kannisto recalls the precise sketches of Buffon or Darwin. She has spent the last two decades visiting ornithological sites around the world with her portable studio in tow, photographing birds from the same distance and framing them in the same way to highlight the details of their anatomy and the beauty of their plumage. Hers is an inventory for posterity.
Offering visitors a kaleidoscope of photographic visions, raising questions, challenging and eliciting emotion are all part of our desire to reveal the full breadth of our artists' creative diversity. Erik Johansson certainly stands out in this respect. For this Swedish post-production pioneer, pressing the shutter button is just the first step: he is a true virtuoso, skilled in the use of digital tools to create optical illusions and surreal compositions that deliver his message about the absurd world humans have invented. Similarly, Swedish photographer Helena Blomqvist is unafraid to take us into the heart of a strange world influenced by terrifying fairy tales, peopled with creatures dreamt up in childhood and popular legends from her homeland. Her intriguing, poetic and sometimes disturbing creations evolve in an almost cinematic universe that would appeal to the brilliant Tim Burton. Elsewhere, we are showing two diametrically opposed works by famous photojournalist and Magnum member Jonas Bendiksen, whose work often graces the pages of National Geographic. In Big Melt, he takes us from the glaciers of the Tibetan plateau to the Asian plains to reveal the dramatic consequences of global warming and rising water levels on the populations living directly beneath the Roof of the World. Alongside this documentary work, we will discover a more intimate set of images, produced for local newspaper Vesteraalen in the north of his native Norway, which comprehensively capture the identity of this rural region.
Finally, to conclude our programme of photography from the Far North, we are pleased to extend our partnership with Agence France-Presse, which usually focuses on the latest news stories. Two photographers were selected to share AFP's view from these frozen lands: Swedish artist Jonathan Nackstrand, who portrays the ecological awareness of the countries that are at the forefront of the climate crisis, and French photographer Olivier Morin, who spent many years based in Stockholm and has cultivated a profound love of these Scandinavian countries, offering us a panorama of the most extreme sports, enjoyed in the coldest frozen conditions.
Spotlight on the world of tomorrow
We must also reflect on the world of tomorrow that will emerge from the health crisis: a world we both idealise and dismiss. Ever since Nick Brandt chose to defend wildlife in Africa, the La Gacilly Photo Festival has always supported the ambitious work of this visionary photographer. This year, we will unveil his latest opus This Empty World, which features some spectacular scenes denouncing the rapid urbanisation that is threatening our ecosystems and the habitats of large mammals. With Mathias Depardon, the latest winner of the Yves Rocher Foundation Photo Award, we will journey along the Tigris River and witness its slow, agonising decline. From Turkey to the borders of Iraq, the photojournalist has been working on this documentary – an environmental road movie – for several years. The construction of huge dams upstream, domestic wars and endemic droughts have combined to gradually drain the ancient marshlands of Mesopotamia. And now, these populations are suffering the full force of human folly.
Our Festival refuses the destruction of the living world, contributes to the renewal of plant life and acts to promote all living things by supporting the photographers who share our fight. An unfailing sponsor of our event, the Yves Rocher Foundation committed to planting 100 million trees by 2020 and to financing photographic projects that raise public awareness about deforestation. And it has risen to the challenge! We will be exclusively unveiling the latest work produced on these projects by photographers who are faithful companions of La Gacilly: Pascal Maitre takes us to Mexico to witness the incredible odyssey of the monarch butterflies, which come in their millions to overwinter in the forests of Michoacán; Catalina Martin-Chico takes us to Ecuador to meet the Kichwa people, who are concerned about conserving the forest land that provides the bulk of their resources; and German photographer Ulla Lohmann shows us the daily life of the Sakalava community in Madagascar, where near-extinct lemurs are considered sacred and where deforestation is severely punished.
Supporting photographic creation
However, our production policy goes even further to encourage photographic creation. With support from the Morbihan Departmental Council, Florence Joubert set off this winter, in the midst of the health crisis, to meet the women and men here in Morbihan who, in a time of disruption, are firmly focused on anticipating our future needs. Innovation drives their inspiration as they mark out new paths, urging us to buy locally produced food, place our trust in community action, take care of our land and remain mindful of a sustainable society. Taking care of our region, gaining a better insight into social interactions, putting a face on those who shape the place in which we live: this is the credo underpinning the Ruralité(s) residency granted this year to photographer Aglaé Bory after a call for projects was issued by our festival. For two months, she worked as closely as possible with the people who live in and around La Gacilly to build a visual fresco, Horizons: Mapping Possibilities in portraits and landscapes, and to reveal a clear, evolving identity. In addition, for the 6th year running, we are continuing our partnership with Fisheye magazine to showcase tomorrow's talent through the New Takes on Environmental Photography Award. Three winners have been selected, and we are exhibiting their distinctive photographic visions: Imane Djamil from Morocco with her polyptych work on the sunken city of Tarfaya; Franco-Peruvian artist Florence Goupil, who has looked into the fate of an Amazonian community plagued by the Covid-19 epidemic; and Frenchman Brieuc Weulersse who, in a very clinical approach, took his camera into experimental laboratories in search of positive solutions to the announced collapse. Finally, we are celebrating the 10th edition of our Morbihan School Photo Festival, where over 350 pupils will use images to question their vision of the future on the theme 'In your dreams'. Dreams to soothe our imagination…
Re-enchanting the world means reviewing and re-evaluating the role of humans in the organisation of our societies, rediscovering the meaning of the sacred and the ability to marvel at the beauty of the world we have been given, and, finally, asking ourselves what progress we need to make to achieve fulfilment.
Artists remind modern individuals of their duty to respect natural harmony. By inviting photographers to hang their works among the plants and flowers of our village, the La Gacilly Photo Festival forces us to keep our eyes firmly focused on a future that is ripe for reinvention.
By Cyril Drouhet, Exhibition Curator