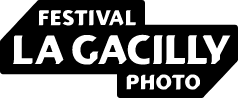 A PHOTOGRAPHY FESTIVAL WITH A MISSION
Since its inception in 2004, the La Gacilly Photo Festival has gained recognition for its commitment to the major environmental challenges facing our societies. As a highly unique medium working to raise the alarm and propose solutions, we have restated our commitment to playing a key role in the ecological and societal transition at our recent press conferences. That was just a few weeks ago and at that time, little did we know that now, more than ever, we would need to honour to those commitments.
COVID-19 has hurled us into the unknown. It is forcing us to push beyond boundaries to test the range of possibilities and envisage protective barriers that will safeguard us against a return to our former frenzied lifestyle. This health crisis could offer us a vast cluster of opportunities. The coming recovery will depend on our composure, boldness, determination and good judgement.
As in previous years, thousands of visitors will come to La Gacilly to discover our open-air art galleries and more than 600 large-format photographs. They will come for entertainment and enjoyment, but above all they will be seizing the opportunity to get out and reconnect with nature.
However, this year, it will be no ordinary day out. We will offer new representations, new ways of relating to the elements that are part and parcel of our lives at a time when everything feels fragile, when we are losing our bearings and wondering what the future holds.
The La Gacilly Photo Festival echoes everyone's concerns. Fully in tune with the times, it is open to nuance, variation and discussion. It endeavours to offer not systems of thought but visions, feelings, questions and emotions. It urges us to set aside our usual perceptions and lines of thought as we ready ourselves to embrace the future. There is no magic elixir and certainly no theory dictated. Here, the works on show help us to invent new meaning for a different life, to rekindle our relationships and reconnect with the essential.
Looking beyond the Festival's significant economic benefits, there is another, just as important dimension to be taken into account: for the past 17 years, the Festival has been shaping a common good, a collective imagination in which residents and/or visitors can come together and envisage their future. We would like to thank the photographers whose work is on show at the La Gacilly Photo Festival, and who have been the architects of the Festival from the outset.
Art in the public space – and photography in particular – has the capacity to transform people and places. An artist's vision astonishes, amazes, transports, challenges, decries and sometimes disturbs… We thank each of our artists for urging us to change our vision!
Our ambition is simple: to become a photography festival with a mission that is recognised for its commitment and its capacity to bring the public together around a re-enchanted future.
Enjoy the Festival,
Auguste Coudray
President of La Gacilly Photo Festival