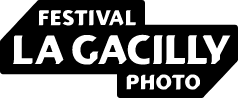 A committed Festival that brings people together
2020 appears to be one of those decisive moments that turn an event into the dawn of a new era, with a before and an after that forces us to invent new models.
In this unprecedented context, everyone at the La Gacilly Photo Festival has done their utmost to make this 17th annual event feasible from a technical, financial and public health point of view.
The current situation has severely affected and disrupted the roll-out of the Festival. The programme has been streamlined and the layout and design simplified and adapted to comply with the preventive measures recommended as France begins to ease its lockdown restrictions. Visitors are asked to follow a certain itinerary around the village to maximise safety and ensure peace of mind. We are calling on their sense of civic duty, and know we can count on them. Together with our visitors and with all the Festival's public and private partners, we have had to act and react quickly to secure the success we are all striving for.
Well aware of the impact that the La Gacilly Photo Festival has on the area in terms of tourist appeal and economic benefits, cancelling the event has never been an option for us. I would sincerely like to thank all the people, institutions and companies that have helped to maintain and adapt this year's event.
We have managed to protect everything that has been built over the years, and will continue to do so in the future, as our event continues to grow and gain new meaning.
Let's continue to give the La Gacilly Photo Festival, and more generally all Breton festivals, a mission and ensure that they are recognised for their commitments and their capacity to bring people together to focus on an inspiring future.
Jacques Rocher
Festival founder & Mayor of La Gacilly