Handi-Plan
For people in wheelchairs, people with strollers, and/or people who have difficulty walking, we offer a Handiplan, which you can download here:
You can also pick it up at these three places:
Information Point
Tourism Office, Place de la Ferronnerie
La pharmacie Gacilienne (chemist), 22 rue Montauban.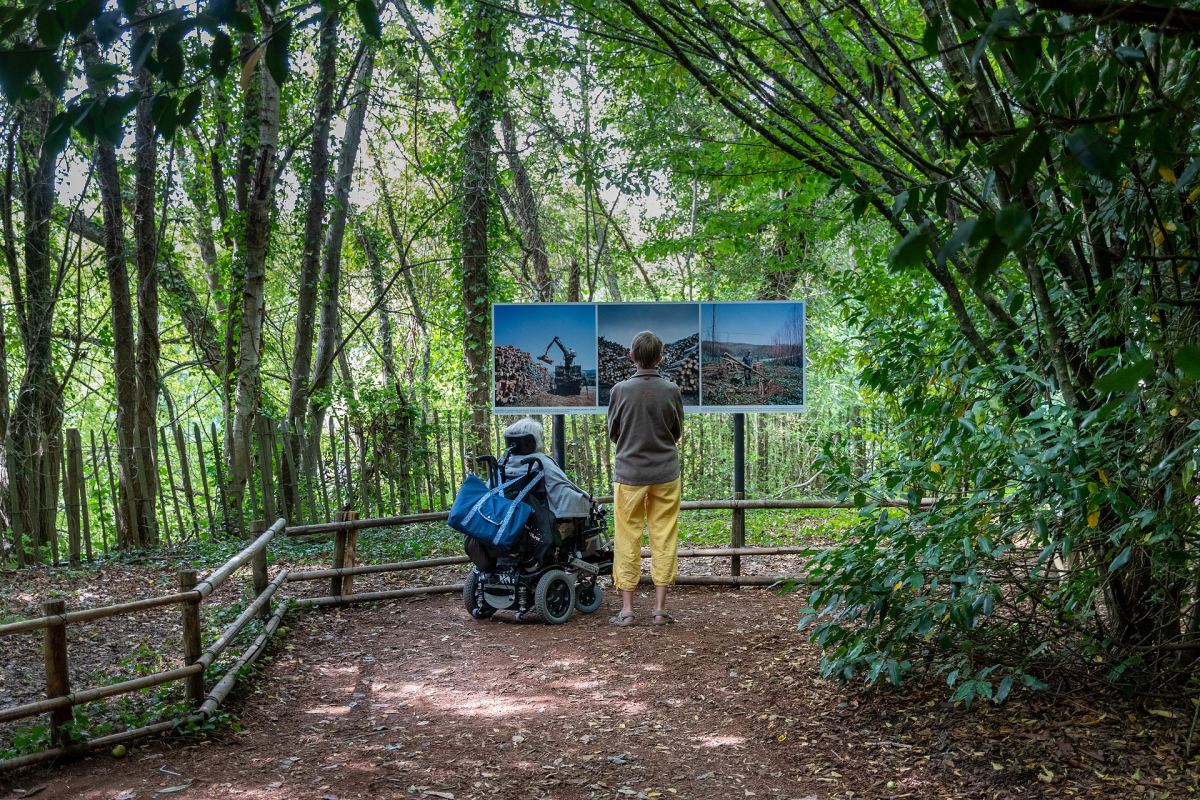 The La Gacilly Photo Festival is committed to providing everyone with access to culture, in particular people with disabilities or loss of autonomy.
WHEELCHAIR LOAN
Wheelchairs can be borrowed from La Gacilienne pharmacy at 22 rue Montauban, subject to prior booking. Monday to Friday, 8:30 am to 7:30 pm More information +33 (0)2 99 08 10 16
ACCESS TO EXHIBITIONS
The 19th edition, VISIONS OF THE EAST of the La Gacilly Photo Festival will be open to the public from June 1 to September 30, 2022.
The exhibitions are accessible to people with reduced mobility and strollers. However, some accesses require an adapted direction of visit. Disabled entry/exit of the blue route by the Oust Tourist Office in Brocéliande.
From July to September: 10:30 a.m. - 6 p.m. Place de la Ferronnerie
In September: the Oust Tourist Office in Brocéliande switching to winter hours, it is strongly advised to call the PASSERELLE on 02 99 93 47 57 to guarantee PRM access to the blue zone (marsh area).