Presentation
The revolutionary eye of constructivism

Constructivism is present in philosophy and the social sciences, as well as in the realm of art where, as a movement,
it reflects on the organisation of dimensions and expressions of volume using materials of the industrial era.
It emerged in early 20 th  century Russia, under the influence of Alexander Mikhailovich Rodchenko. He was a versatile painter,
sculptor and photographer born in 1891 in Saint Petersburg.
His first constructivist compositions were displayed at avant-garde events in 1915, and the Moscow confederation of painters
orchestrated his first solo exhibition in 1918, well before his 30 th birthday. He was a leading figure in the Soviet Union in the period from the 1917 Revolution to the outbreak of the Second World War, serving the Stalinist ideal but, more importantly, contributing to the creation of a new pictorial
language and the inception of new aesthetic values that questioned the place of artists in society. His innovations continue to influence the artistic landscape today. Rodchenko introduced conceptual thought to photography, sparking a revolution and turning it into a distinct art form.
Indoor exhibition, open every day 10 am to 6 pm With support from the Moscow Multimedia Art Museum.
Special thanks to its director Olga Sviblova.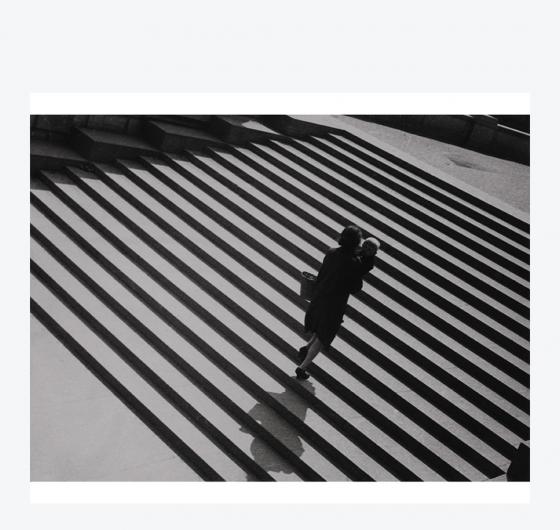 © Alexander Rodchenko / Moscow Multimedia Art Museum