Presentation
Invasion '68: Prague

In 1968, Josef Koudelka was 30 years old. He had just spent six years photographing gypsies and the world of theatre, but his first experience in covering current affairs came with the Prague Spring. In the night of 21st August, the tanks of the Warsaw Pact entered the Czech capital. Having returned from Romania the previous day, Koudelka began photographing the events and managed to get his images out of the

country. They were safeguarded in New York and, a year later, Magnum Photos shared his report, attributing the images to an anonymous photographer to protect his identify, although he was still awarded the Robert Capa Gold Medal. He only acknowledged that he was the author of the images 16 years later, once the threats to his family had dissipated and his father had passed away. Now in 2019, 50 years on from the Prague Spring, Josef Koudelka has resurrected 250 poignant images from the event. Photographs featured in Invasion '68: Prague, a book published in 12 languages to mark the 40th anniversary of the Prague Spring, are a testimony to the resilience of people that remains relevant today. They are an ode to resistance and to anyone that refuses oppression.

This extraordinary selection, previously unseen in France and curated by the photographer himself, will be presented at this year's La Gacilly Photo Festival.

In collaboration with Magnum Photos.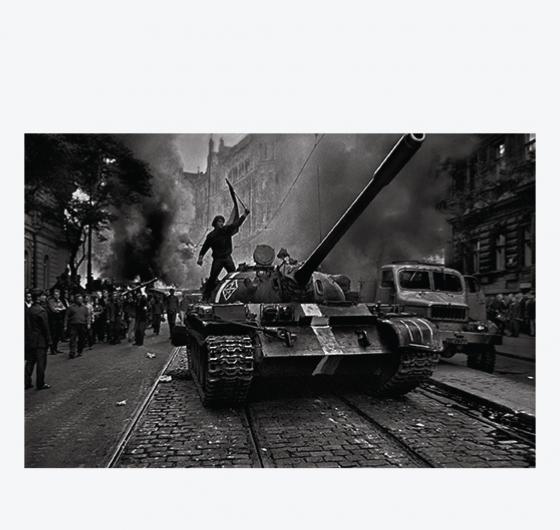 © Josef Koudelka / Magnum Photos