Presentation
The Arctic: a New Frontier
A joint polar expedition
© Kadir van Lohuizen / NOOR for Fondation Carmignac

The Arctic is seen as something of a 'warning system' for climate change because the phenomenon is gathering pace at an unprecedented rate in this part of the world. The global repercussions are felt in rising sea levels, greenhouse gas emissions and geopolitical upheaval. From the melting ice to the opening of new trade and tourist routes, from new military potential to fresh opportunities for exploiting resources, not forgetting the impact on indigenous populations, the work produced by Russian photographer Yuri Kozyrev and Dutchman Kadir van Lohuzien provides the first all-encompassing vision of the region's plight today thanks to support from the Carmignac photojournalism award. Two photographers from the NOOR collective documenting two adventures: one from the Russian side, the other through the Western passage. Their six-month trek, covering 15,000 km around the Arctic Circle, was supported by the Fondation Carmignac.

The Carmignac photojournalism award is presented each year in recognition of a photographic investigation into human rights abuses and related geostrategic issues. The winner(s), selected by an international panel, receive(s) a prize of €50,000 to fund an in-depth report, supported by the Fondation Carmignac, which subsequently funds a travelling exhibition and the publication of a monographic book.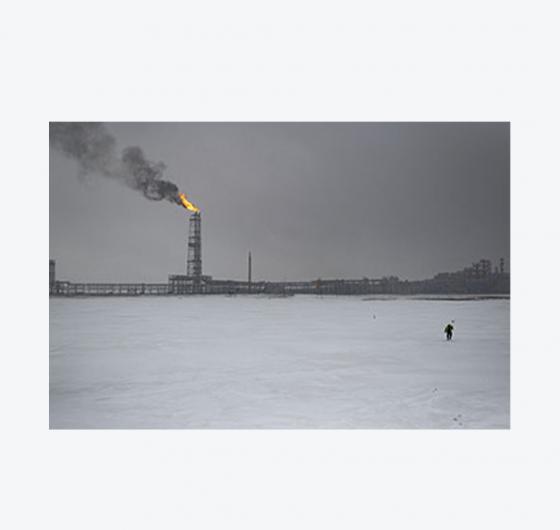 © Yuri Kozyrev / NOOR pour
la Fondation Carmignac