© Festival Photo La Gacilly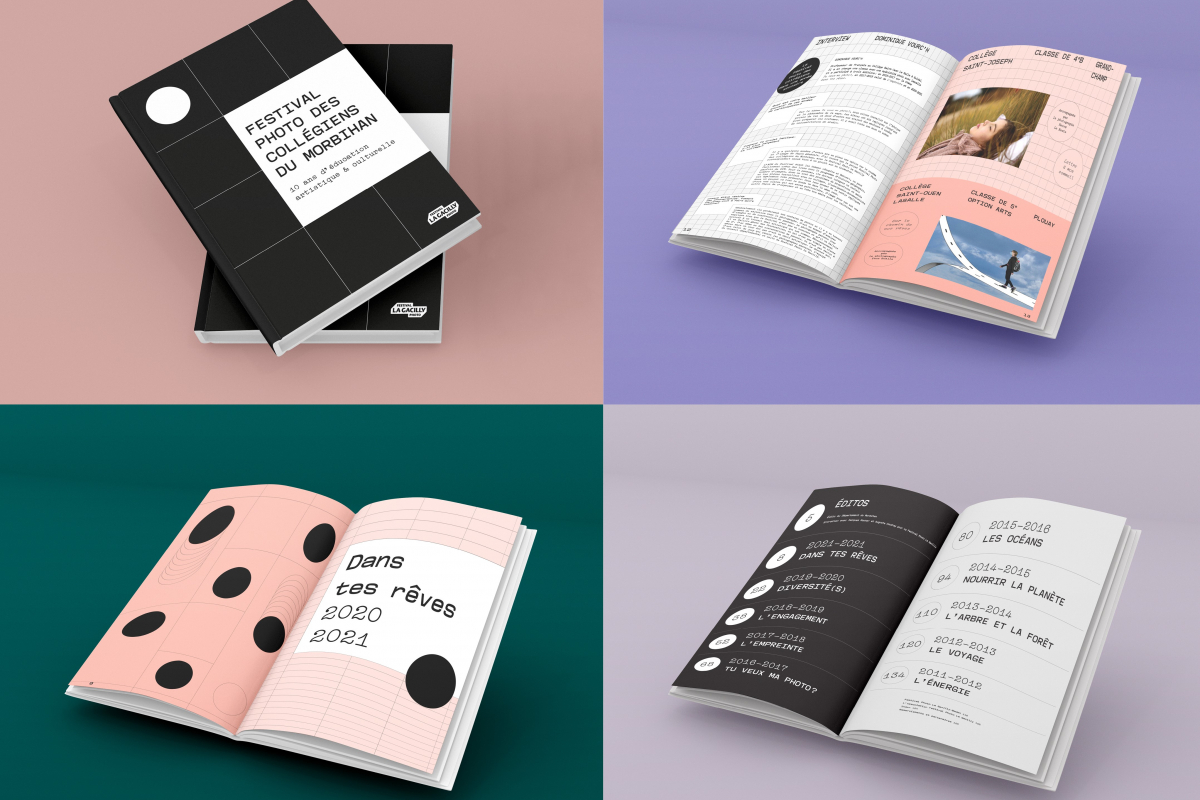 10 Year book of Morbihan School Photo Festival
For 10 years, every year 350 students from 16 public and private colleges of the department of Morbihan, in Brittany, work throughout the school year on the design of a photographic exhibition around a common theme on societal and environmental issues.
Accompanied by the teachers of their school and their sponsor-photographer, more than 3,200 secondary school students went on to discover photography: From the initiation to artistic reflection, to the printing of photographs, to the shooting and editing work, students discover the many facets of the profession of photographer and enrich their view and knowledge of the 8th art.
This educational project implemented by the Festival Photo La Gacilly in close collaboration with the educational pole of the Direction de l'éducation du sport et de la jeunesse of the Departmental Council of Morbihan combines artistic creation and education with sustainable development. It allows students to question themselves and to transmit their looks, their visions using photography in all its diversity of approach and aesthetics. The collective exhibition thus realized is presented each summer as part of the Festival Photo La Gacilly and is the subject of new presentations in the Morbihan and internationally.
On the occasion of the 10th anniversary of the Festival Photo des Collégiens programme, we would like to take stock of this commitment to arts and cultural education, which has a lasting impact on the territory and educational pathways of young Morbihannais. This book aims to reveal the work done since 2011, measure the impact with the different participants and share these productions with as many people as possible.
***
Find below the description and the terms of purchase
Thank you for your support!
© Festival Photo La Gacilly

Description
Book 2021 - 10 years Photo Festival Des Collégiens du Morbihan 
Edition Photo Festival La Gacilly
160 pages
240 x 320 mm format 
Frenchman
Public price €18 incl. tax and €9.50 incl. postage (for France) > Total price = €27.50 incl. tax 
Release Date: August 16, 2021


PURCHASE AND SHIPPING CONDITIONS
The catalogue is available for shipping
For expeditions outside metropolitan France, please contact the festival at contact@festivalphoto-lagacilly.com
Thank you for your support!