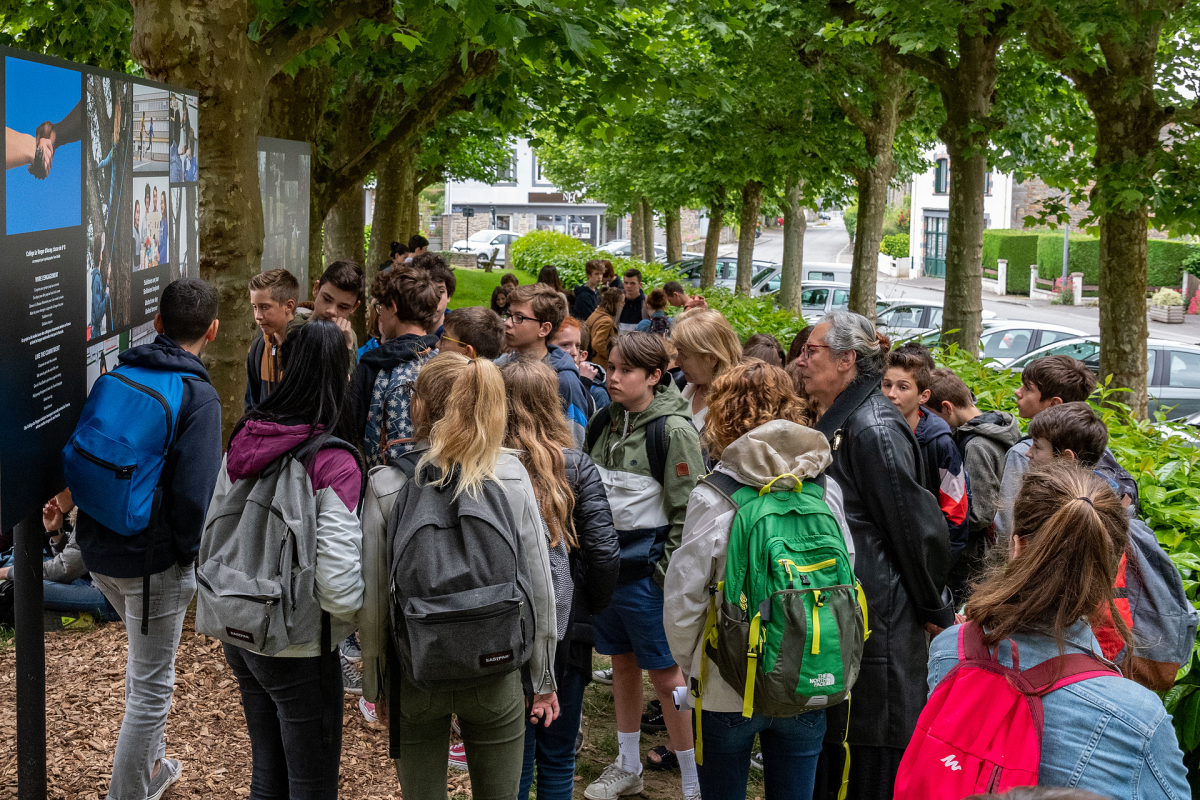 OFFRE PÉDAGOGIQUE 2023
The Festival's team make you discover the exhibitions of the biggest photographic rendez-vous on open air in France! 
Guided visits, pedagogic workshops, encounters will be proposed all summer. Our mediations are in French only, for children from 3 years old with adapted propositions according to school grades.
High School and University (French)
Infos and reservations (in French only) :
reservation@festivalphoto-lagacilly.com - 02 99 08 68 00
Tarifs : 4€ per child - Free of charge for the accompaniants
© Jean-Michel NIRON / Festival Photo La Gacilly 2019
All the projects developed within the framework of the association's artistic and cultural education policy meet a dual objective: to make young people want to discover photography as a means of artistic expression in all its forms of writing, but also to develop critical thinking through ana in-depth reading of the image. Through its artistic and environmental approach, our actions and projects focus on artistic and cultural education as well as environmental and sustainable development education.
If the time of the exhibitions is a privileged moment to develop all these projects, the Festival team implements actions the rest of the year in particular with schoolchildren but also with the public in difficulty within the framework of collaborations with various educational and social partners.
This page is intended for all educational staff who wish to take advantage og the La Gacilly Photo Festival in their teaching or activities in French.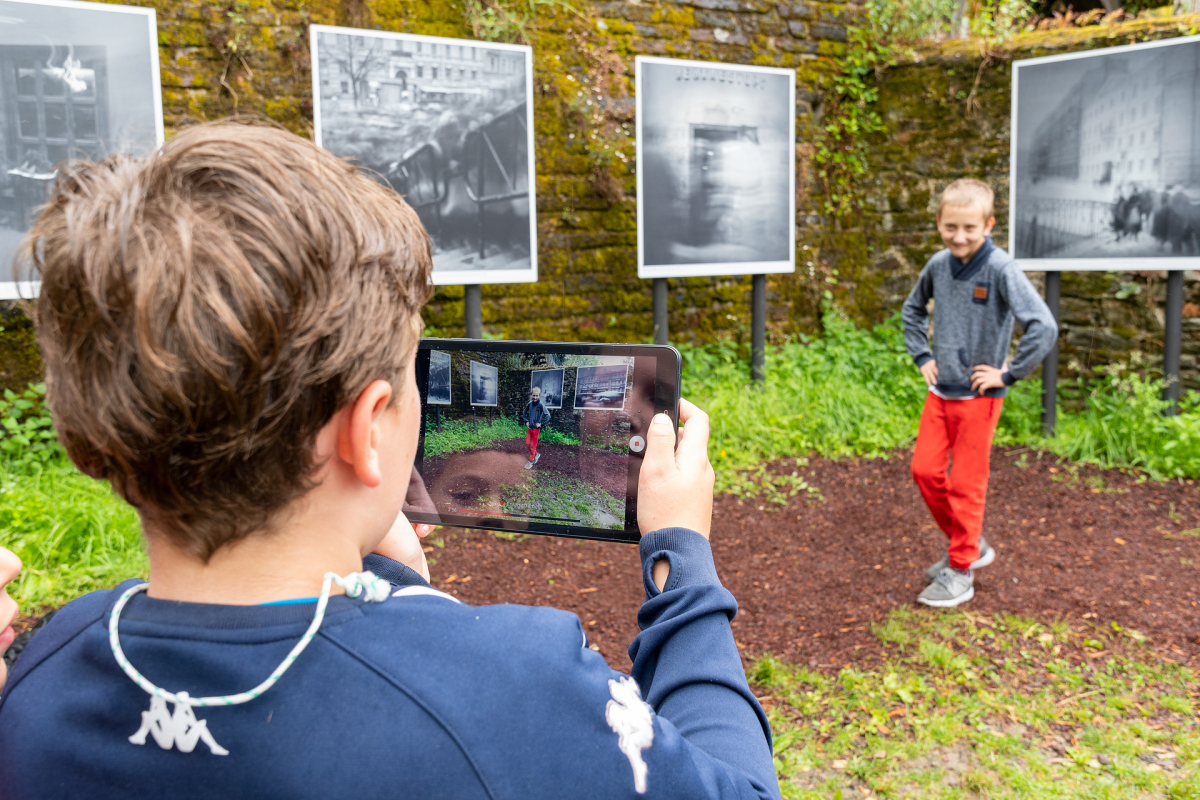 PUIS-JE UTILISER LES PHOTOGRAPHIES DU FESTIVAL ?
PHOTOGRAPHS PRESENTED ON THE LA GACILLY PHOTO FESTIVAL'S WEBSITE
The photographs in the 2023 Programming section are free of rights and can be saved, facilitating the construction of remote educational scenarios and/or the preparation of a visit to La Gacilly. 
These photographs are all educational materials for artistic teaching, but also history-geography, life and earth sciences, civic education, modern languages and literature.
Attention, they can in no case be reproduced for the purpose of exhibitions or resale. 
EXHIBITIONS AT LA GACILLY
Enjoy your visit at the La Gacilly Photo Festival to let your students photograph themselves in the exhibitions! 
The overviews of our scenographies can also serve as support for preparatory or complementary work to your visit.
The Festival team is at your disposal to provide you, on request, with more information on the exhibitions and the possibilities of using the photographs. Are you running out of ideas for using photographs with your audiences? Discover below the resources and training of Réseau Canopé to support you!
© Jean-Michel NIRON / Festival Photo La Gacilly 2019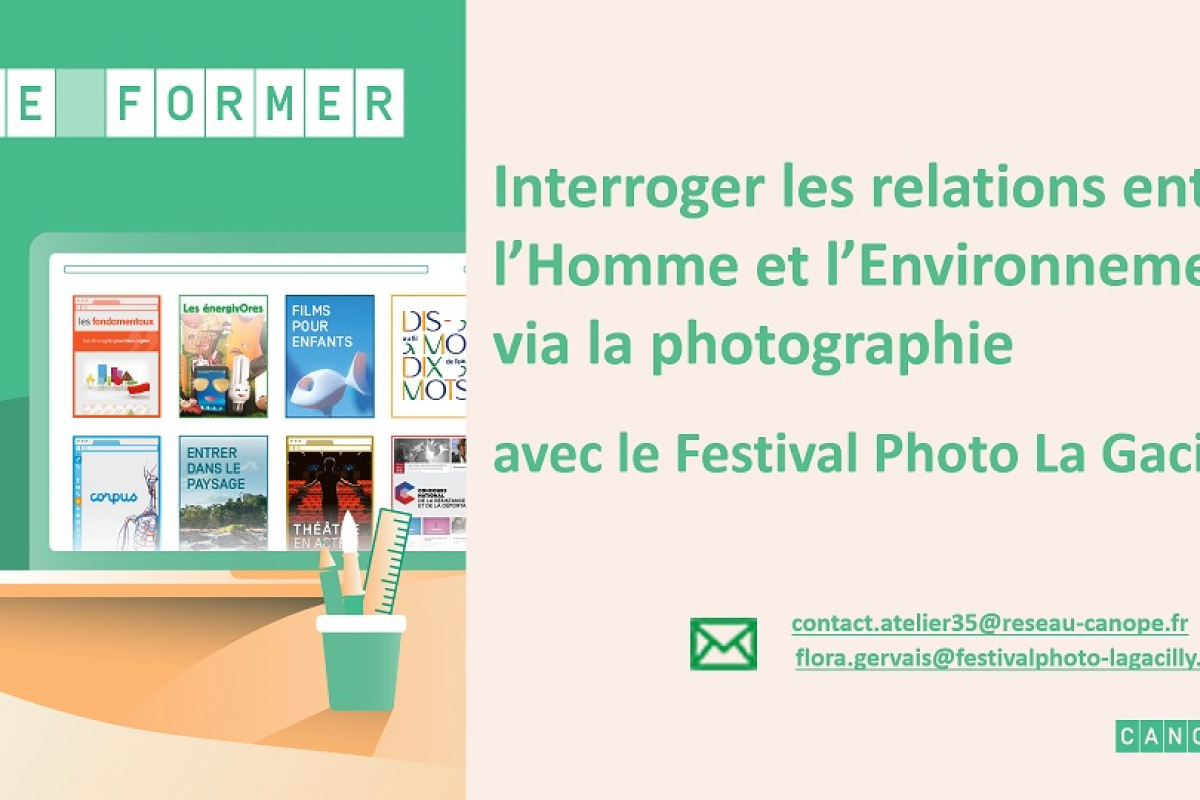 RESOURCES OF RÉSEAU CANOPÉ
The following link references the many proposals of the Réseau Canopé for the teachers and educational staff. 
Pedagogic approaches, resources, formations around the La Gacilly Photo Festival, photography and sustainable development.